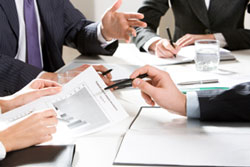 Purchaser?
What you need to know and the action you can take
By targeting your AF patients, you can reduce excess stroke risk in a large population for which stroke will otherwise be more deadly, more debilitating and more expensive.
| | |
| --- | --- |
| Steps you can take today: | Highlights |
This report highlights a lack of political focus, and effective healthcare policy, on stroke prevention in AF. We are calling for significant policy changes but unless these changes are reflected in practice, their impact will be minimal. AF patients at risk of stroke present a challenge but one for which there is considerable assistance. The GRASP-AF tool from NHS Stroke Improvement provides a ready-made, easy-to-use audit tool for your AF patients. The routine adoption of GRASP-AF would significantly increase the identification and effective anticoagulation of thousands of patients, while also delivering audit-derived evidence from which GPs can develop effective strategies of detection, diagnosis and treatment. Beyond the importance to patients, this gathering of evidence represents increasing value for GPs when seeking CPD opportunities and when creating a portfolio for revalidation.